Guardian Self Defense and Security Blog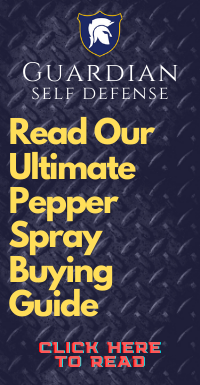 Sexual Assault On Campus Awareness Event
click for more info
Here's a story about an event going on at the University a Kansas called "sexual assault awareness week." It points out that most incidents of sexual assault on college campuses go unreported and that most are related to alcohol, something that we have been talking about for years. You can read the rest of the story
HERE.
The story goes on to say "We do not want to overly induce fear or give impression that we are less safe than other campuses," said Kathy Rose-Mockry, ETCWGE director. "KU is a reasonably, relatively safe campus, but demographically, we know it's an area sexual assault is likely." The best way to prevent assault anywhere is with a self-defense product like the one shown here. This Def-Tec .68 ounce
Pepper Spray
has a 5 year shelf life and 12 shots of 12 feet. Belt clip attachment assures easy access. It uses a nitrogen propellant for a powerful ballistic stream that holds up in wind and rain better than most other sprays. Since 2005
Guardian Self-Defense & Security Products LLC
has provided premium pepper spray
Self Defense Products
to over 45,000 consumers. We offer a full-line of premium self-defense weapons such as pepper spray, stun guns, tasers, pepper mace, personal alarms and other self-defense items.