Guardian Self Defense and Security Blog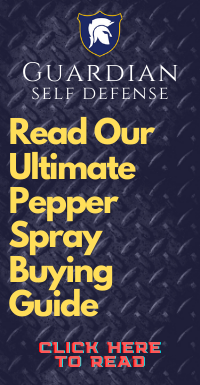 Sexual Assaults In The Military
This is a story about
Military Sexual Assaults
and the scourge that it has on military personnel. According to the Women's Bureau between 20% and 48% of all female veterans have been sexually assaulted. This is been going on for a long time according to them but only recently as its severity been brought to the public's attention. In 2012 for example soldiers were 15 times more likely to be raped by a comrade than being killed by an enemy. Two women U.S. senators are working to change that: Claire McCaskill of Missouri and Kirsten Gillibrand. We note with interest that no male senators joined the bandwagon. We feel certain that is just a coincidence. Gillibrand has criticized Pres. Obama for failing to issue stronger reforms to protect survivors of military sexual assault. "According to the U.S. Defense Department, out of an estimated 26,000 sexual assaults in 2012, only 3,374 were reported. The low reporting rate is unsurprising – 60 percent of victims stated that they experienced consequences for coming forward and only 302 perpetrators were actually prosecuted. These rates echo those of civilian rape; however, there is a strong argument that this is not a societal problem but a military problem." The rape differential in the military reveals that the military sexual assault rate is lower than the rate of civilian rape but higher than any other military crime. The recruiting process serves to weed out those with criminal records, yet this does not appear to hold true for rates of sexual assault. One of the best ways that women can defend themselves against sexual assault is with a self-defense item that is nonlethal. They are legal just about everywhere and are an inexpensive, effective way to defend yourself against any type of assault. We always recommend a product that can be carried on a keychain that way it is with you at all times.
click for more info
The Mace
PepperGard Keychain
is a good example. It has 20 half-second bursts up to 12 feet away and contains a UV marking dye too.
Guardian Self-Defense & Security Products LLC
is one of the largest most trusted online distributors of non-lethal self-defense items and surveillance equipment in the US. We specialize in premium pepper spray, mace, personal alarms, stun batons and more. We are "The Self Defense Product Experts"!