Guardian Self Defense and Security Blog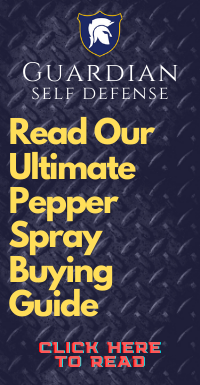 Sexual Assaults On Campus-Most Involve Drugs Or Alcohol
Here's a story about campus
Sexual Assaults
where US representative Pat Meehan R-Delaware, convened regional experts on campus safety last month to discuss the issue and come up with policy recommendations on how to narrow the gap between the number of actually assaulted women and the number who choose to report it. Nearly 20 percent of women attending college are sexually assaulted or victims of an attempted assault, yet only between 5 and 12 percent of them report the attacks. "That gap is staggering," he said. "That amount of victims is eye-opening. We have a responsibility to work collaboratively to assure that we not only prevent future sexual assault in an environment like a college setting, but we are able to respond more effectively to those victims." Many women are under the influence when the attacks occur, he said, resulting in "incapacitated assault." "Incapacitated assault means that there has been alcohol, drugs, some other kind of agent that may have influenced the ability of parties to be appropriately responsive," Meehan said Monday. It has been estimated that as much as 70% of all sexual assaults on college campuses involved drugs or alcohol or both. We recommend that young women everywhere, but especially on a college campus, carry a self-defense product with them. Products that are on keychains are best because they're more likely to be with you at all times.
more info here
Two of the most popular models are this
Mace Triple Action
(shoiwn above) and this
Sabre Keychain Model.
(shown below)
details here
Pepper sprays can incapacitate an assailant for as long as 45 minutes and are legal everywhere with a few cities and states having some restrictions.
Guardian Self-Defense & Security Products LLC
is one of the largest most trusted online distributors of non-lethal self-defense items and surveillance equipment in the US. We specialize in premium pepper spray, mace, personal alarms, stun batons and more. We are "The Self Defense Product Experts"!