Guardian Self Defense and Security Blog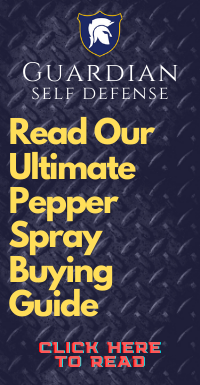 Somer Thompson Death Ruled Murder
Our prayers go out to the family of Somer Thompson. What kind of animal would perpetrate this type of crime against a seven year old girl? I woke up Thursday morning to hear the national news reporting on this story and it made me sick to my stomach. As the father of two young children, this hit all to close to home.
As I understand it the body of Somer Thompson was found in a landfill about 50 miles from her home. Police followed garbage trucks on a route near her home to the landfill dumping ground. After shifting through hundreds of pounds of trash police found the young girls body. The death was ruled a homicide and autopsy reports are pending.
What we know is that Somer was on her way home from school when she vanished. Somer, her sister and another child were making the mile long walk from their school in Orange Park. Evidently, Somer and the other child had an argument and Somer ran ahead of the others never to be seen again. Over 70 registered sex offenders live within a five mile radius of her home.
The person or persons responsible for this crime must be brought to justice. In my opinion they don't deserve to live. We are dealing with a very sick individual here and until the suspect is brought to justice there will be sleepless nights.