Guardian Self Defense and Security Blog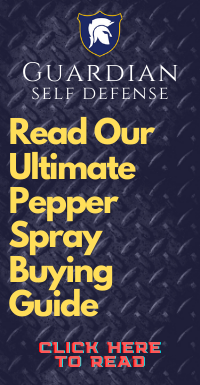 StreetWise Stun Devices-Product Reviews
Streetwise is a brand of stun gun that is manufactured by Cutting-Edge Products in eastern North Carolina. It is one of the few companies that manufactures self-defense products here in the United States-most of them are imported. That is part of the reason why Streetwise stun devices are dependable. That dependability is backed up by a lifetime warranty on all their stun device products.
They have a few stun devices that are under 1,000,000 volts but the majority of them are 1,000,000 volts or higher up to the 11,000,000 volt
Small Fry.
They have a few at the 7.5 million volt level but most of their stun guns are well above the 1,000,000 volts which makes them some of the most powerful in the industry. Almost all of their products are rechargeable so no batteries are needed. This not only saves you money on battery replacements but helps ensure that the products are as small as they can be, because they don't need storage space for batteries. And many of their regular stun devices have built-in LED lights to help you find your way in the dark or identify a target.
This one is so small that it has a
keychain attachment
It is a powerful 5,000,000 volt rechargeable stun tool that is 3.5" x 1.25" x 0.75 of an inch. It also has two levels of safety built-in, a six LED light and a lifetime warranty. When you are looking for powerful and dependable stun devices look no further than Streetwise brand. Their products are very competitively priced and offer a good selection.
Feedback on these posts is appreciated. Please share your experience. We want to hear your thoughts.
Guardian Self-Defense & Security Products LLC
is one of the largest most trusted online distributors of non-lethal self-defense items and surveillance equipment in the US. We specialize in premium pepper spray, mace, personal alarms, stun batons and more. We are "The Self Defense Product Experts"!