Guardian Self Defense and Security Blog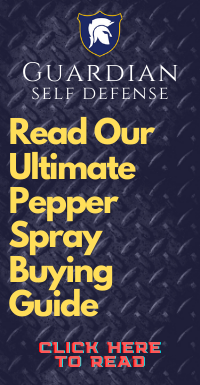 Swarthmore Student Again In Campus Sex-Assault Dispute
A Swarthmore College junior already at the center of a nationally publicized row over how the elite suburban liberal-arts school deals with sexual-assault cases is embroiled in a new controversy - also over the explosive issue of rape on campus. Swarthmore officials say they removed Mia Ferguson, 19, this week from her new job as a dormitory resident adviser, or RA, because she would not divulge the name of a rape victim whose alleged attacker still lives on the Delaware County campus. You can read the whole story
HERE.
Ferguson insists that she is under no such obligation and that Swarthmore's move is a case of retaliation. She is one of two students behind last spring's federal complaint that the school has been lax in investigating and reporting sexual-assault cases, an allegation that has roiled the leafy campus. Now, said Ferguson, an engineering major, the college is using the Title IX requirement against her, insisting that she should have reported the alleged rape victim's name after a two-year-old allegation was brought up again during her training to become a resident adviser earlier this month. The best way the females on a campus can defend themselves is with a self-defense product such as pepper spray or stun gun.
click here for more info
We recommend the pink
SMACK Stun Gun
because it has 5 million volts and is so small it has a keychain attachment.
Guardian Self-Defense & Security Products LLC
is one of the largest most trusted online distributors of non-lethal self-defense items and surveillance equipment in the US. We specialize in premium pepper spray, mace, personal alarms, stun batons and more. We are "The Self Defense Product Experts"!