Home
Guardian Self Defense and Security Blog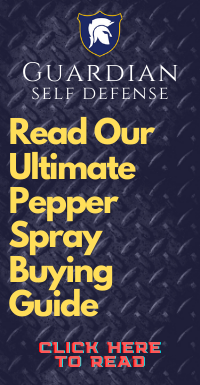 High Voltage Stun Batons for Self Defense As crime rates continue to rise each day, people are sorting for ways of protecting themselves from the danger. The danger could be another person, wild animals, or dogs. In fact, dog bite cases are also growing at an alarming rate.Which protection tool should you have to be safe on the streets? How do you determine which one is an excellent protection tool? And when you do, is the protection tool affordable? These are some of the few things you need to consider...

We are going to let you in on a little secret. But you have to promise not to tell anybody. Okay now that we have that straightened away here's what the secret is! Telescoping police batons are gaining in popularity by leaps and bounds. Women have discovered them! Men have always known how effective the baton was for self-defense, but now that women are on to it-the cat's out of the bag. Women used to think that batons were too difficult to handle because they were so big. And indeed...

Batons have been around since the early 1800's when Billy clubs were first invented. They have come a long way since then. Here are three different types of batons that are used today. Stun Batons can be either telescoping or expandable or fixed length with a variety of voltages for the stun device. The stun baton is not meant to be used as most batons for striking or jabbing. It is used exclusively as a stun device. Most stun batons have other features as well, such as a flashlight or...