Guardian Self Defense and Security Blog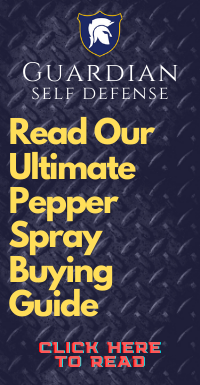 Batons-Three Different Types
Batons have been around since the early 1800's when Billy clubs were first invented. They have come a long way since then. Here are three different types of batons that are used today.
Stun Batons can be either telescoping or expandable or fixed length with a variety of voltages for the stun device. The stun baton is not meant to be used as most batons for striking or jabbing. It is used exclusively as a stun device. Most stun batons have other features as well, such as a flashlight or an alarm.
Fixed Length Batons are a popular variety of baton too. They come in lengths of as little as 12 inches to as much as 31 inches. There is one variety of a fixed length baton called the kubaton that is generally about 5 1/2 inches long and can be carried on a keychain.
Expandable or Telescoping Batons come in different sizes. Most are about 11 inches long when closed and can go up to as high as 31 inches when opened. The Telescoping Stun Baton is 2.5 million volts and extends out to almost two feet. The Expanding Steel Baton is an awesome self -defense tool used around the world for decades.
Check out all of our
Police Supplies.
We value any feedback on these posts you may have. Let us know your thoughts. Since 2005
Guardian Self-Defense & Security Products LLC
has provided personal security to over 45,000 consumers. We offer a full-line of premium self-defense weapons such as pepper spray, stun guns, tasers, pepper mace, personal alarms and other self-defense items.