Guardian Self Defense and Security Blog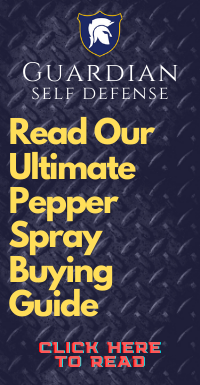 "Take Back The Night"-Assaults On Campus
click image for more details
Here's a story about an event that takes place every year in October called "Take Back The Night." It was started years ago in an effort to raise awareness specifically on college campuses about assaults on campus. The story goes on to say that close to 60% of all assaults on campus go unreported and that 25% of all females on a college campus will be the victims of an assault You can read the whole story
HERE.
"Take Back The Night" events happen every October, which is domestic violence awareness month, but it's also the start of the school year and a good time to raise awareness of an ongoing and increasingly difficult crime. As you may know one of the best defenses against an assault anywhere is a pepper spray. And this Sabre Brand
Stop Strap Spray
has 25 shots of 12 feet each. It is one of the most potent pepper sprayscmade and represents a very good value with the amount of spray in the canister. We value any feedback on these posts you may have. Let us know your thoughts. Since 2005
Guardian Self-Defense & Security Products LLC
has provided personal security to over 45,000 consumers. We offer a full-line of premium self-defense weapons such as pepper spray, stun guns, tasers, pepper mace, personal alarms and other self-defense items.