Guardian Self Defense and Security Blog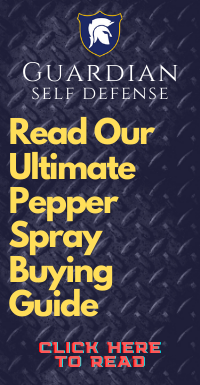 New Campaign Intends To End Domestic Violence
There is a new campaign in Indiana to end domestic violence and sexual assault. The campaign is called
"No More"
and is starting to catch on. The article goes on to say "in Greater Indianapolis alone 185,000 people will experience physical or sexual violence by an intimate partner in their lifetime. She said everyone wants to share the message." You can read the whole story
HERE.
The story briefly touches on the fact that most domestic violence cases don't get reported. That has got to change!! One of the best defenses against any kind of assault or domestic violence is a self-defense product. They are all legal in Indiana and most other states as well. The Streetwise 7.5 million volt
Small Fry Stunner
represents one of the best values in stun guns in the marketplace. But more important than that, it is small and powerful and can give you enough time to get away from a dangerous situation by disabling any assailant. We value any feedback on these posts you may have. Let us know your thoughts. Since 2005
Guardian Self-Defense & Security Products LLC
has provided personal security to over 45,000 consumers. We offer a full-line of premium self-defense weapons such as pepper spray, stun guns, tasers, pepper mace, personal alarms and other self-defense items.