Guardian Self Defense and Security Blog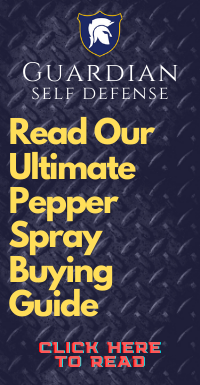 Taser/Pepper Spray Compatability
This is a story about police departments that are having to re-think the use of pepper sprays and tasers. Every police officer carries a pepper spray on his utility belt. Most officers carry a taser as well. The problem is, the two are not necessarily compatible.
You can read the whole story HERE
When it comes down to subduing a suspect, police officers have an arsenal to choose from, but they have to make sure that their efforts don't react negatively with what other officers on the scene are doing. This is why all police departments have recently, or are in the process of, testing and possibly replacing their brand of pepper spray.
It seems that a spark from the electronic control device (ECD) called the taser can ignite a flammable component of the pepper spray.
Fox Pepper Sprays are ECD/taser compatible.
The Fox labs Hard Case Keychain is one of the most popular sprays we carry.
Have a happy Memorial Day weekend. We will not do a blog posting Monday, Memorial Day. Remember the true meaning of Memorial Day.
Since 2005 Guardian Self-Defense & Security Products LLC has provided premium pepper spray Self Defense Products and a wide variety of Home Security Products to over 45,000 consumers. We offer a full-line of premium self-defense weapons such as pepper spray, stun guns, tasers, pepper mace, personal alarms and other self-defense items.