Guardian Self Defense and Security Blog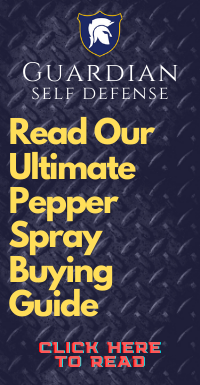 Teen Dating Violence Month
"The life of a teen is hard enough without adding an abusive relationship into the equation. But that's the situation an estimated 1 in 3 teenagers will find themselves in during these life-shaping years." February has been designated teen dating violence month in an effort to draw attention to a growing problem that teens themselves do not necessarily recognize because not all abusive relationships involve a component of physical harm Because of all the social media, cell phones and everything is much more difficult for teens to get away from an abuser. And because more than likely they go to the same school even if there is a restraining order they still may have to face each other every day. Schools are responsible for creating a non-hostile environment but not necessarily enforcing a restraining order. One of the best ways that young women can defend themselves against a dating assault is with the self-defense product such as one of our
keychain pepper sprays
that can incapacitate an assailant long enough for you to get away and escape a dangerous situation.
And one of the best is the Fox Labs
Hard Case Spray.
Guardian Self-Defense & Security Products LLC
is one of the largest most trusted online distributors of non-lethal self-defense items and surveillance equipment in the US. We specialize in premium pepper spray, mace, personal alarms, stun batons and more. We are "The Self Defense Product Experts"!