Guardian Self Defense and Security Blog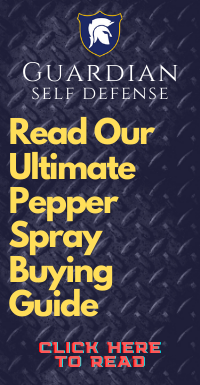 Scotland Dog Attacks Double
Here's a story from the daily record in the United Kingdom, which reports the number of
Dog Attacks
in Scotland where most victims requiring hospital treatment has doubled in the last 15 years. Most of the victims are children, leaving citizens screaming for action. "The daily record newspaper called on the Scottish Government to take action after a spate of horrific attacks on children." The newspaper campaign is calling for: 1. The return of dog licensing, with stringent suitability tests for prospective dog owners. 2. Dog wardens to police the new system, funded through the cost of the license. 3. Mandatory micro-chipping of all dogs to keep proper track of all animals to encourage responsible ownership. Dog attacks and dog bites are not just a problem in the United States where over 5 million people are attacked every year and close to 1 million of them requiring hospitalization.
Have you ever been attacked or bitten by a dog? Feel free to share your experience with us. Would a dog defensive spray have helped?
click image for more info
The best way you can defend against the dog attack is with the self-defense product such as this Sabre brand
Protector Dog Spray
that contains as many as 25 short bursts up to 15 feet away.
Guardian Self-Defense & Security Products LLC
is one of the largest most trusted online distributors of non-lethal self-defense items and surveillance equipment in the US. We specialize in premium pepper spray, mace, personal alarms, stun batons and more. We are "The Self Defense Product Experts"!