Guardian Self Defense and Security Blog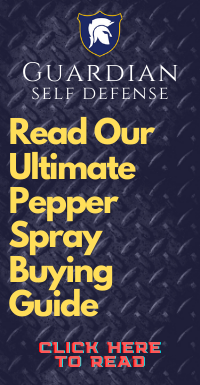 The Role Of Surveillance Cameras In Crime
more details here
This is a story out of St. Louis, Missouri that raises a question about the role of surveillance cameras in crime or the war on terrorism. You can read the whole story
HERE.
In part story goes on "Mere hours after the public release of grainy surveillance camera images in the Boston Marathon bombings, law enforcement officials had pinpointed suspects in one of the nation's most horrific terrorist acts. It was a stunning and swift break in the case, one that illustrates the potency surveillance photos have for the public and police in solving crime." You can fight your own war on crime by defending your house with one of our security cameras. This do it yourself
Four Channel System
includes a Stand Alone 4 channel DVR, with 2 Day/Night Weatherproof Dome Cameras, 2 Day/Night Weatherproof Bullet Cameras and 50 feet of cable for each with all the supplies you need to hook it up. Since 2005
Guardian Self-Defense & Security Products LLC
has provided premium pepper spray
Self Defense Products
and a wide variety of
Home Security Products
to over 50,000 consumers. We offer a full-line of premium self-defense weapons such as pepper spray, stun guns, tasers, pepper mace, personal alarms and other self-defense items.