Guardian Self Defense and Security Blog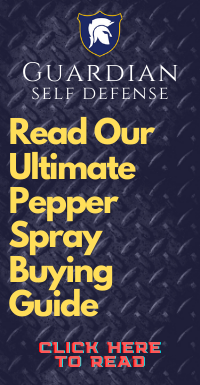 Sexual Assaults On Campus-How To Protect Yourself
click for more details
This is a story about how the student newspaper at Swarthmore College revealed shortcomings in the handling of sexual assaults on campus. This is leading the college to take a look and review their sexual assault policies. You can read the whole story
HERE
"The paper said her story 'reveals serious flaws in the college's procedures for handling sexual assault. In the four months it took to resolve her case, (the student) faced a disorganized and unsympathetic administration. Deans made mistakes regarding confidentiality, questioned her experience, and couldn't, ultimately, hold her perpetrator accountable.'"
How To Protect Yourself
We always recommend that women on a campus especially carry a self-defense product like a pepper spray. A have a wide assortment of
keychain pepper sprays
to choose from. One of them will be just right for you. Please read this article on
Self-Defense Tips
for city streets. Since 2005
Guardian Self-Defense & Security Products LLC
has provided premium pepper spray
Self Defense Products
and a wide variety of
Home Security Products
to over 45,000 consumers. We offer a full-line of premium self-defense weapons such as pepper spray, stun guns, tasers, pepper mace, personal alarms and other self-defense items.