Guardian Self Defense and Security Blog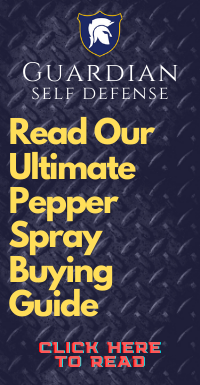 Top Selling Batons-Two Popular Models
click for more info
Batons have been around since the early 1800s when London police first used Billy clubs. They have come a long way since then and there are literally hundreds of models from different manufacturers out there. But here are two of the best-selling popular models that we carry. The first is an expandable
Sixteen Inch Baton
long when opened and only 7 inches when closed. Carry it in a holster while walking, running or driving. Just flip your wrist and it opens to the expanded position. When you're ready to collapse it, tap the tip of the baton a hard surface. The second one is the law enforcement quality expandable steel baton at an affordable price. This is from Smith & Wesson and it's a heat treated steel collapsible baton a
26" Expanding Baton.
The grip is a raised textured rubber grip which gives you a solid grip in any environmental condition. It comes with a ballistic nylon holster which enables you to carry it in several tactical positions. We value any feedback on these posts you may have. Let us know your thoughts. Since 2005
Guardian Self-Defense & Security Products LLC
has provided personal security to over 45,000 consumers. We offer a full-line of premium self-defense weapons such as pepper spray, stun guns, tasers, pepper mace, personal alarms and other self-defense items.