Guardian Self Defense and Security Blog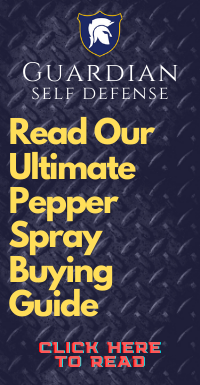 Dog Attacks Responsible For Local Mail Delivery Stoppage
The local post office in Kansas City, Missouri has stopped mail delivery for one neighborhood because of repeated dog attacks. This is placing a hardship on the residents there but the postal officials feel they have no alternative but to stop service and opt for a different pick up location. Dog attacks on letter carriers are legendary. You can read the whole story
HERE.
This new
Dog Pepper Spray
by Sabre brands is highly effective and is a welcome addition to our lineup of self-defense tools. It has more stopping power than other brands making it more effective. We value any feedback on these posts you may have. Let us know your thoughts. Since 2005
Guardian Self-Defense & Security Products LLC
has provided personal security to over 45,000 consumers. We offer a full-line of premium self-defense weapons such as pepper spray, stun guns, tasers, pepper mace, personal alarms and other self-defense items.