Guardian Self Defense and Security Blog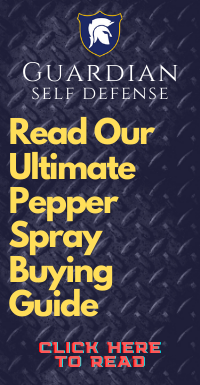 VP Biden On Domestic Violence
We have never had much respect for Joe Biden but I reserve the right to change my mind because he and I agree on the importance of this issue-domestic violence. Recently Vice President Biden on Wednesday said his work on domestic violence has been "the single most important cause of my life." The whole article
HERE.
"Biden said the reason it's so hard for abused women to leave home and get help is because of the shame they feel. 'They don't want to get raped again by the system,' he said, according to a White House pool reporter." The best way that women can defend themselves in the domestic abuse or domestic violence assault is with the self-defense product such as a pepper spray. We always recommend pepper sprays are on keychains because that way they are with you all the time and it makes it much easier to find in a deep dark purse. We have a big assortment of pepper sprays, but the ones we recommend the most are
Keychain Pepper Sprays.
When are you getting one? Since 2005
Guardian Self-Defense & Security Products LLC
has provided premium pepper spray
Self-Defense Products
to over 45,000 consumers. We offer a full-line of premium self-defense weapons such as pepper spray, stun guns, tasers, pepper mace, personal alarms and other self-defense items.