Guardian Self Defense and Security Blog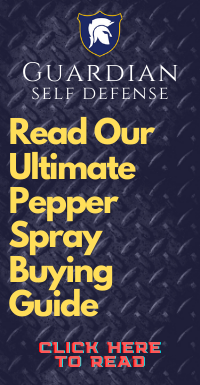 What Are The Favorite Female Self Defense Weapons?
By the time you finish reading this article an average of 8 violent crimes will have taken place throughout the United States. Every 19 seconds in America, a violent crime is committed. The majority of crimes are perpetrated against women. You have likely seen some of the statistics. College coeds have a 20% likelihood of becoming the victim of an attempted or completed sexual assault during their college career. Nearly one in four women involved in a domestic relationship are abused physically. Overall, 20% of all women, will be the target of violence at some point in their lifetime. We are very sorry about that, but it is just a fact! That is why so many self-defense weapon manufacturers such as Taser International, Streetwise, Guard Dog, Stun Master and many others all manufacture
female self defense weapons.
One of the most popular female self-defense weapons are Mace brand pepper sprays. Mace brand has been around for over 30 years making defensive sprays that set the industry standard. Mace brand pepper sprays have perhaps the widest assortment of spray patterns and formulas in the marketplace today and our online store carries them all. Mace defensive sprays were one of the first to have a flip top safety cap that has been copied by many other manufacturers since then. They are still one of the few that has the unique contoured grip that assures that you are firing in the right direction. Each Mace pepper spray is submersed in water to test for leaks before it's packaged to ensure quality control and 100% guaranteed firing the first and every time. If you are in the market for female self-defense weapons, our online store has one of the best selections of not only Mace brand but many other top line manufacturers. You owe it to yourself and to the women in your life to make sure that they are protected with one of our female self-defense weapons. An assault can occur anywhere and at any time, so it's necessary to be ready! Female self-defense weapons such as pepper sprays and stun guns are a good start.