Guardian Self Defense and Security Blog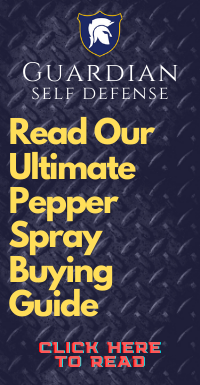 What Are The Most Powerful Stun Guns?
What are the most powerful stun guns? Of the thousands of stun guns in the marketplace today from hundreds of different manufacturers around the world, several of them stand out as being the most powerful. The Streetwise "small fry" has 11 million volts while the "SamStun" model cell stun gun has 6 million volts. A Stun Master product called the "runt", has 20 million volts which makes it one of the most powerful stun guns.
As recently as ten years ago, a stun gun that had 1,000,000 volts was considered to be a powerful stun gun. Today you can still find stun guns with 1,000,000 volts and they are still effective. But due to advances in technology and demands of customers it is not uncommon today to find stun guns consistently in the 3,000,000 to 5,000,000 volt range and indeed much more powerful stun guns.
With acts of violence against women an ever-increasing threat, stun gun manufacturers like Streetwise, Stun Master, Guard Dog and others have made huge strides in developing smaller, more powerful stun guns. And believe it or not they are actually cheaper than they were even five years ago.
Stun Master brand has been making stun guns for the last 30 years and this 20,000,000 volt model called the "runt" is one of the most powerful stun guns as of this writing. It is rechargeable with a built-in slide out charger is only 3 ½ inches tall and 2 inches wide which is why it is called the "runt."
Like all other Stun Master products it has a lifetime warranty. It has the popular disable pin wrist strap which when used properly disables the stun gun should be taken away from you in a struggle. As a bonus it has a built-in 120 lumen LED flashlight.
Technology is changing all the time and what is the most powerful stun gun today may be out gunned tomorrow.