Guardian Self Defense and Security Blog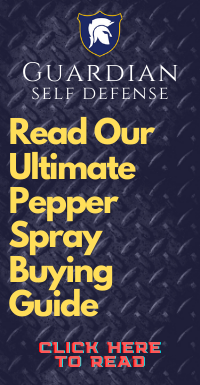 Woman Assaulted in Parking Lot-How To Protect Yourself
This is a story about a woman who was leaving a friend's house at about 330 in the morning when she was confronted by a complete stranger. He followed her to her car and tried to kiss her. She refused so he forced her into the car and made her commit a sexual act. Another car pulled into the parking lot at the same time and scared the guy away. You can read the rest of the details
HERE.
One of the best defenses against an assault is a
Personal Panic Alarm.
They are so loud they will scare any attacker away and draw attention to your dangerous situation. They're almost like an insurance policy-you never need it until you need it. And for women it is only a question of time before you will be assaulted. Sad to say, nearly 70% of all women are assaulted in their life. Get some self defense products and be ready. We value any feedback on these posts you may have. Let us know your thoughts. Since 2005
Guardian Self-Defense & Security Products LLC
has provided effective personal alarm
Self Defense Products
to over 45,000 consumers. We offer a full-line of premium self-defense weapons such as pepper spray, stun guns, tasers, pepper mace, personal alarms and other self-defense items.