Guardian Self Defense and Security Blog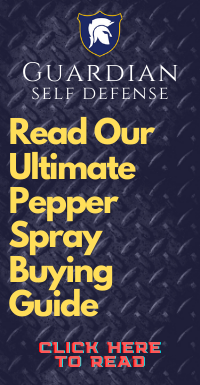 Woman Assaulted Then Robbed-One Way To Protect Yourself
click for more info
This is a story about a woman who was robbed and sexually assaulted at 2:10 in the morning in a southeast suburb of Washington, DC. She was walking alone when this happened. Police are still looking for the suspect. You can read the whole story
HERE.
I'm really not sure why a woman would be walking in a dangerous part of town at 210 in the morning but that's another issue for another day. Suffice it to say, especially for women, is not a good idea to be walking at any time of day or night by yourself. Having said that, one of the best things that a woman can do to protect herself is to have some kind of self-defense product with her. The new SMACK
Powerful Stun Device
is the smallest stun gun and is 5 million volts-perfect for women. It is so small that it can fit on your keychain which is a very handy way to make sure that it's with you at all times. As a bonus, it's rechargeable saving you money on batteries. We value any feedback on these posts you may have. Let us know your thoughts. Since 2005
Guardian Self-Defense & Security Products LLC
has provided quality stun device
Self Defense Products
to over 45,000 consumers. We offer a full-line of premium self-defense weapons such as pepper spray, stun guns, tasers, pepper mace, personal alarms and other self-defense items.