Guardian Self Defense and Security Blog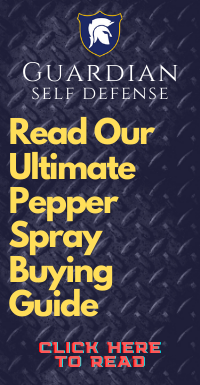 Woman Fights Off Assault Using Pepper Spray
click image for more details
This is a story about a man who assaulted a woman in Santa Cruz, California by attempting to put his hand down her skirt. She resisted by spraying him with pepper spray. He ran off and is still on the loose. Police are looking for this guy. You may read the rest of the story
HERE.
It is just another example of how effective pepper spray is at repelling an assailant. Millions of women cross the country and around the world use pepper spray as their first line of defense against any kind of assault whether it's domestic violence or a potential rapist in a city park. Pepper spray can disable an assailant for as much as 45 minutes allowing you time to get away and seek help. The Sabre
Keychain Pepper Spray
is one of our most popular models. It has enough OC for 25 shots of up to 10 feet each. We value any feedback on these posts you may have. Let us know your thoughts. Since 2005
Guardian Self-Defense & Security Products LLC
has provided premium pepper spray
Self Defense Products
to over 45,000 consumers. We offer a full-line of premium self-defense weapons such as pepper spray, stun guns, tasers, pepper mace, personal alarms and other self-defense items.