Guardian Self Defense and Security Blog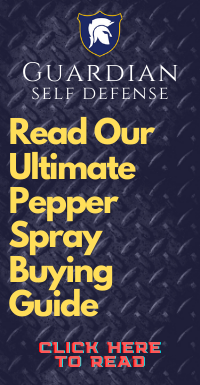 Women's Favorite Mini Stun Guns
In the days when we first got started in this business some 10 years ago, the rule of thumb was the bigger the stun gun, the more powerful it was. Those days are long gone! Stun guns today are smaller than ever and more powerful than ever before. This is why mini stun guns have become favorites of women for their personal safety and self-defense. Two good examples of mini stun guns is the "hot shot" and "runt" stun guns. They are both made by Stun Master, a long recognized leader in the self-defense products industry. The "hot shot" stun gun is the smallest stun gun we know of as of this writing. It is only 3" x 2" x 1" but packs a powerful 11,000,000 volt punch. It uses long life lithium batteries and comes with stainless steel belt clip and free nylon holster to make carrying easy.
The overall women's favorite is this
Runt Stun Gun
that comes in pink or black and sells for $22.99. It is only slightly bigger than the hot shot stun gun at 3.5"x2"x1." It has a built-in slide out wall charger for recharging batteries so you never have to buy batteries again. The stun device has a protective rubberized coating to help ensure a firm grip in all weather conditions and has the popular disable pin wrist strap. And, oh yes, did we mention that it has 20,000,000 volts of power? As an added benefit in has a 120 lumen LED flashlight built-in. Both of these high quality mini stun guns have lifetime warranties which is a testament to the quality of their workmanship and another reason why they are women's favorite self-defense items. Make sure that you use them properly for self-defense only. Misuse may be grounds for criminal prosecution. Check out all of our other
Mini Stun Guns
to see which one will suit you best.