Guardian Self Defense and Security Blog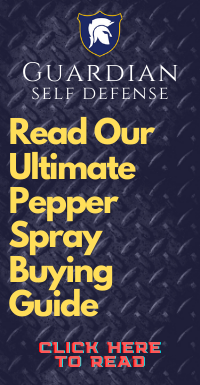 "Knock-Knock" Burglars Wanted By Cops
The Colorado Springs Police Department is seeking the public's help in apprehending two 20-year-old Hispanic males who are considered armed and dangerous because they stole weapons in a series of daytime residential burglaries-so-called "knock-knock" burglaries. It was unclear how the suspects were identified, but probably by security surveillance footage. Read the whole story
HERE
What Are Knock-Knock Burglaries?
They are the latest craze for burglars to get into a house and steal merchandise. Here's how they work. Usually one, but sometimes two people ring the doorbell or knock at the front door repeatedly. When there is no answer they go around to the rear and break-in or walk-in if the door is unlocked. That is their way of ensuring that no one is at home. Of course, since most burglaries are done during the day, usually no one's own home anyhow. Even if you're not at home, the
Barking Dog Alarm
is an effective deterrent to burglary. It can "see" through doors and windows to protect an area up to 15 feet away. When that protected area is violated by an intruder, the sound of an angry barking dog starts.
click for more details
Police will tell you that a barking dog is perhaps the best and most effective obstacle you can place in front of a burglar to prevent burglary.
Guardian Self-Defense & Security Products LLC
is one of the largest most trusted online distributors of non-lethal self-defense items and surveillance equipment in the US. We specialize in premium pepper spray, mace, personal alarms, stun batons and more. We are "The Self Defense Product Experts"!