Guardian Self Defense and Security Blog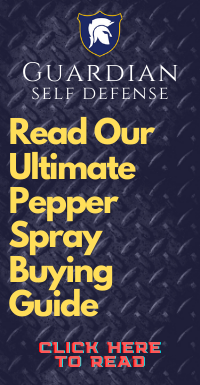 Automotive Emergency Supplies
Just in time for Father's Day, we've launched a new line of
automotive emergency safety supplies
. Have you considered the importance of auto emergency safety supplies? Are you on the road often, whether it be for business or pleasure? Many travelers hit the road unprepared, sometimes finding themselves in difficult situations. In addition, with so much attention now placed on the possibility of having to evacuate your community quickly, having automotive emergency supplies could prove invaluable.
We added a
car safety kit
from the
American Red Cross
. This is a must have vehicle kit. With this kit you'll be prepared for any roadside emergency. It comes equipped with 12 essential safety devices conveniently stored in a durable canvas carrying case with handle
A multi-tool emergency hammer with built-in flashlight that can be used to smash a car window and cut a seat belt in order to escape from a vehicle during an accident
An easy-start battery charger which can be used to recharge a dead car battery using the cigarette lighter (no need to open the hood)
A safety vest
Reflective safety triangle
Ice scrapper
Work gloves
Help sign
Auto safety guide and more. The emergency hammer requires two (2) AAA batteries (included)
The multipurpose safety baton won the INPEX award of Excellence at America's largest trade and invention show. First it can fold out to form a stable 120 degree light-reflection triangle to warn other cars in case of a roadside emergency. Second, it is equipped with a multi-directional spotlight. This can serve as a general use flashlight or the legs can be folded down to form a tripod for a hands-free light. Third, it can be used as a flashing baton for directing traffic. Fourth, it can serve as a security baton. This baton is made of very high density material that has excellent impact resistance so it can be used for self defense. The baton is suitable for police, security, military and road construction work. It measures 23 inches long by 2 and three-eighths inches in diameter (in the collapsed position- it will expand to 27 inches in the triangle position). A nylon storage bag is included as well as 1 spare bulb. It requires 6 AA batteries (not included). These are great quality products that I expect to be some of our best sellers!