Guardian Self Defense and Security Blog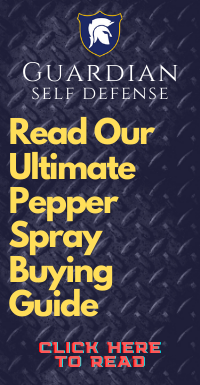 Baton Rouge Home Invasion Murder
BATON ROUGE, LA (WAFB.COM) - A single mom and her young daughter were shot during an apparent home invasion in Baton Rouge's Beauregard Town Friday morning. Two men believed to be responsible for the crime remain at large.
The mother, 42-year-old Allie Engler, was killed. Her 9-year-old daughter Ariana, who was shot at least six times, managed to make it to a telephone to call 911.
As of 4 p.m. Friday, Ariana was listed in stable condition at a Baton Rouge hospital.
As police searched the home for clues, the girl's backpack was sitting near the front door.
Police say the apparent home invasion happened in the 600 block of Beauregard Street near Napoleon around 5:30 a.m. The scene is between WAFB-TV and the Baton Rouge Police Department.
Detectives took surveillance tapes from WAFB-TV to determine whether the station's outdoor security cameras captured any activity related to the crime.
"This just looks like one of those crimes we talk about," said Police Chief Jeff LeDuff. "There's no connection, just no connection at all."
Police said the suspects were described as two black men on bicycles and they are enlisting the public's help to find those responsible.
"All we know is they were on bicycles moving around and they were seen in this area, so we need anybody who was up and moving this morning at 5:30, 5:45, that saw two subjects in this area of Government Street, East Boulevard, anywhere around here, call us and tell us what you saw, so we can come and follow up on that information," LeDuff explained.
Police urge neighbors who may have seen something to call them at 389-4869. Crime Stoppers is offering a $2,500 reward for information leading to the arrest of those responsible. Call Crime Stoppers at 344-STOP. The St. Luke's Episcopal Community is also offering a reward of $2,500 for information.
"We need you to give us a call. This family needs you to give us a call. That little girl needs you to give us a call," LeDuff added.
Allie Engler worked as an ultrasound technician in Baton Rouge. Her mother, who lives out-of-state, boarded a flight to Baton Rouge after getting the horrible news.
"She was a really sweet, really kind person," neighbor Robert Floyd said. "This is kind of shocking. Just real nice, get along with everybody kind of person."
The little girl was apparently getting ready to head out for another day of school.
Her backpack was still in the front doorway and papers were scattered about the steps.
"It was very shocking and very tragic and it's something I'll never forget," said Beauregard Civic Association President Brian Goad.