Guardian Self Defense and Security Blog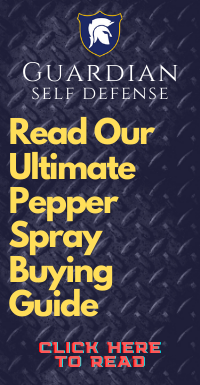 Best Zap Stun Guns-The Top Two
In today's blog post we are introducing you to the top two best Zap stun guns that we carry. Zap brand is a little-known producer of stun guns it is famous for its unique designs. These two stun guns that were talking about today are good examples.
click for more details
The first one is the
Double Trouble Stunner
that is 1.2 million volts conducted by two sets of contacts that are 5 inches apart instead of the normal 1.5 inches on most stun devices. It has an easy grip contoured soft grip coating with the safety switch on top and LED indicator to let you know the stun gun is ready to fire.
The second one is the 950,000 volt
Knuckle Blaster Stunner
that has a contour grip to assure full control and makes the stun gun easy to hold onto with the soft rubber coating. It uses two lithium batteries that are included and comes with a free holster made out of leather. The safety can be turned off and stun gun fired with the same hand.
Guardian Self-Defense & Security Products LLC
is one of the largest most trusted online distributors of non-lethal self-defense items and surveillance equipment in the US. We specialize in premium pepper spray, mace, personal alarms, stun batons and more. We are "The Self Defense Product Experts"!