Guardian Self Defense and Security Blog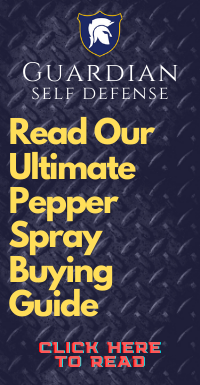 Burglary Prevention Tips
Here is a story out of the United Kingdom, a.k.a. England, that gives some good tips on burglary prevention. You can read the rest of the story
HERE.
One of the tips was "Video cameras will provide you with useful evidence after a theft, but they can also help prevent the crime in the first place. If you do have an alarm or cameras make sure you clearly display signs to let criminals know that they are being watched." That is what we have been saying for years. Our
Home Burglar Alarm
can get a burglar out of your house quickly if he does happen to break in. Most of them are 105 dB or more. That is loud enough to notify neighbors that something is going on in your house. Refuse to be a victim of home burglary. Burglar proof your house today. Since 2005
Guardian Self-Defense & Security Products LLC
has provided premium pepper spray
Self Defense Products
to over 45,000 consumers. We offer a full-line of premium self-defense weapons such as pepper spray, stun guns, tasers, pepper mace, personal alarms and other self-defense items.