Guardian Self Defense and Security Blog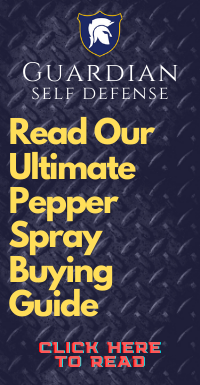 Complete Surveillance Systems
Whether you own a home, apartment, town home, or small business, one of the best investments you can make is in a quality surveillance system. Most people immediately think "I can't afford a surveillance system!". At Guardian Self Defense we say "You can't afford not to invest in a surveillance camera system!"
Some myths regarding surveillance cameras include:
Surveillance cameras or systems are too expensive.
I'm technologically challenged, there is no way I can install a system
It's too hard to find correct and compatible components
Enhancements in technology have made surveillance an affordable option for homeowners and small businesses. Today you can purchase a high quality camera system for less than most insurance deductibles. In addition, many insurance companies now give discounted premiums if you show them you've installed a working surveillance system. We've taken all of the guess work out of buying surveillance. We've completely pre-built several different systems, so we have something for everyone. By selling you a complete system we ensure that all components are correct and compatible. We are also able to offer bundle pricing which save hundreds, even thousands of dollars depending on the system(s) you choose. Installation is actually easy; all systems come with do-it-yourself instructions for both wired and wireless systems. Of course, if you prefer you can contract an installer. The benefits of surveillance are many. Over time technology has allowed manufacturers to create quality, high resolution cameras that will even capture great images in the dark. DVR's have replaced VCR's, the difference is a DVR has the ability to digitally record all activity and then store on it's built in hard drive. All of our DVR's have full network capability which allows users to view or monitor there surveillance system from anywhere a internet connection is available. A 17 inch LCD monitor displays all activity and can easily be configured to show exactly what you want to see. You can choose from wired or wireless security systems. Choose any of our completely pre-built systems; we have 4, 8, and 16 camera systems which come equipped with everything you need to start immediately. Statistics show that just the presence of a camera makes your home or business a much more difficult target. Imagine the peace of mind you'll experience knowing you have the ability to view just about any activity that takes place. For small business owners this can save huge amounts of money each year. Employee theft and shoplifting cost businesses billions each year. A surveillance system allows small business owners the ability stop many of the internal and external crimes that are robbing them of profits.