Guardian Self Defense and Security Blog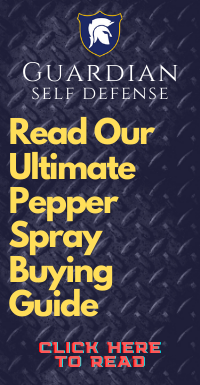 Crime Statistics and Awareness
Each year the FBI releases detailed data on crime trends and statistics in the United States. Extremely useful and relevant information but can be difficult to read and understand in it's original format. For that reason we've attempted to produce an overview for you below. These statistics are very real. This is meant to be an awareness piece. Our intent is to educate others on the facts related to crime and criminals as well as the importance of self defense and home security products. Violent Crime
Nearly 1.4 million violent crimes took place in the US last year. That equates to approximately one every 23 seconds.
Violent crime is down slightly over last year. From 2004 to 2009 violent crime has increased approximately 1.9 percent.
Nationwide there were about 454 violent crimes per 100,000 people last year.
Over 60% of violent crimes were classified as aggravated assaults. Robbery comprised 32 percent of violent crimes, forcible rape accounted for over 6 percent, and murder accounted for 1.2 percent of estimated violent crimes.
Guns were used in nearly 67% of murders, 44% of robberies, and 22 percent of aggravated assulats.
Property Crime
Property crime offenses occurred over 9.7 million times last year in the U.S.
Year vs. year property crime decreased slightly and the 5 year trend reflects an overall decrease of approximately 5%.
The rate of property crimes was estimated at 3,212 offenses per 100,000 inhabitants, a 1.6 percent decrease when compared with the rate in 2007.
Larceny-theft accounted for 67.5 percent of all property crimes. Burglary accounted for 22.7 percent and motor vehicle theft for 9.8 percent.
An estimated 17.2 billion dollars in losses resulted from property crimes.