Guardian Self Defense and Security Blog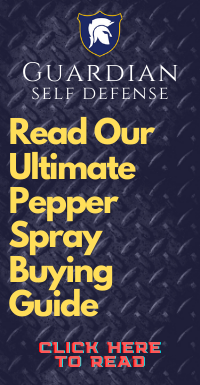 Dog Attacks-Best Defense
click image for more details
Here's a story about dog attacks from overseas. They are not just a problem in the United States but all over the world. You can read the whole story
HERE.
SHIRE of Esperance Ranger Services continue to report instances of dog attacks around town, with thirteen infringement notices issued by ranger services to dog owners for various reasons in the month of April. One of the best defenses against dog attacks and dog bites is our
Sabre Dog Spray
that provides serious protection against dog attacks with 25 short bursts up to 15 feet away. It has a convenient clip to secure it to your belt pocket or purse and it has a 48 month shelf life for this made and tested in the USA product There are close to 5 million dog attacks every year on Americans with 1 million of those attacks resulting in a hospital visit. The top two groups of people who get attacked by dogs are children under five and letter carriers from the United States Postal Service. Since 2005
Guardian Self-Defense & Security Products LLC
has provided effective personal alarm
Self Defense Products
) and a wide variety of
Home Security Products
to over 45,000 consumers. We offer a full-line of premium self-defense weapons such as pepper spray, stun guns, tasers, pepper mace, personal alarms and other self-defense items.