Guardian Self Defense and Security Blog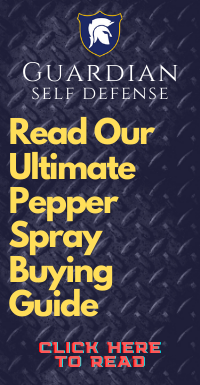 End Domestic Violence: Take A Stand
Here is an article written by a photographer in the Air Force who had the opportunity to view first-hand domestic violence in the Air Force. "There was a trail of thrown objects throughout the home, to include children's toys and broken glass everywhere. The house was nicely decorated with family photos covering walls and wedding ceremony mementos on shelves and tables. I didn't expect that. Domestic violence – it's a serious, yet uncomfortable topic people don't like to speak about; however the Air Force does a good job in advocating its awareness year round in addition to an official observation each October." The rest of the story is
HERE.
"I only learned about military domestic violence when I received my first alert photography call for security forces in base housing the past few years. Since then, I've documented countless domestic violence calls including suspected child abuse cases. Public affairs' airmen are held accountable to not specifically discuss this type of documentation with respect to an individuals' privacy and are bound to ethical and legal integrity."
more details HERE
One of the best ways that women can defend themselves in a domestic abuse situation is with a self-defense product such as this
Wildfire Pepper Spray
that has an 18% concentration of oleoresin capsicum, comes in a variety of colors and has a keychain attachment so it is more likely to be with you when you need it.
Guardian Self-Defense & Security Products LLC
is one of the largest most trusted online distributors of non-lethal self-defense items and surveillance equipment in the US. We specialize in premium pepper spray, mace, personal alarms, stun batons and more. We are "The Self Defense Product Experts"!