Guardian Self Defense and Security Blog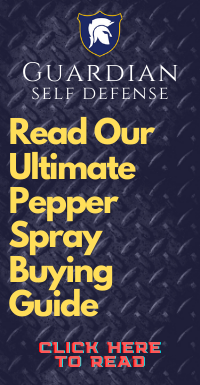 GPS-Tracking City Buses
more info here
"The sisters wait until the last minute to brave the weather at their bus stops, and Elsie Morris said they will use the new Stark Area Regional Transit Authority (SARTA) GPS system, PinPoint, often. "Definitely when winter comes," she said. SARTA PinPoint launched Monday and uses GPS technology to locate buses and stops. SARTA Executive Director Kirt Conrad said the system gives riders real-time information, such as estimated arrival times, and will help SARTA manage bus routes. Conrad said Canton joins Toledo as the only Ohio cities on the system. "What we're trying to do is make riding the bus as easy as getting in the car," he said. The rest of the story is
HERE.
Riders can set email alerts for bus arrival and departure times, and Conrad said trip planning technology should be available within the next month. Aside from providing riders with real-time information, Conrad said PinPoint allows SARTA to track buses and passenger numbers. The transit authority will use the information to decide whether to send a secondary bus if one is running late and what stops are busiest and worth keeping. The GPS system is the result of three years of work, which was paid for with $2.5 million in federal money. SARTA outfitted each bus with GPS navigation and recorded the GPS coordinates for every stop. Conrad said it also took time to set up the bus radio frequencies and cellular-based communication, which ties into the GPS system, so all the bus technology could communicate." This
Tiny GPS
shown above is one of the smallest GPS units in the world. It's about 2" x 1.5". It includes a 3-D motion sensor for motion detecting and it will work up to 12 days before recharging with longest lasting battery life in the market today. It has two tracking panel options; SMS and a monthly plan that allows you to choose which one is best for you. This unit can be used for child safety, teen/young adult safety, driving safety, pet safety, elderly adult tracking, asset protection and much more.
Guardian Self-Defense & Security Products LLC
is one of the largest most trusted online distributors of non-lethal self-defense items and surveillance equipment in the US. We specialize in premium pepper spray, mace, personal alarms, stun batons and more. We are "The Self Defense Product Experts"!