Guardian Self Defense and Security Blog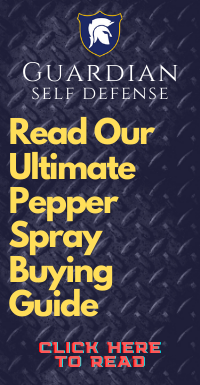 Gun Owner List Makes Burglar's Day-Outrageous!
click image for more details
You may have seen or heard about a map of gun owners and where they live that was published recently by a New York area newspaper. It was published online by the Journal-News a daily paper serving the New York suburbs of Westchester, Rockland and Putnam counties. The list could make a burglar's day in two ways. First, it tells burglars what houses to avoid because gun owners are generally much more concerned about home security. On the other hand, it also points out where handguns are as a target. A handgun can get $300 to $400 in a pawn shop. You can read the whole story
HERE.
The article quoted Frank Abagnale who was portrayed by Leonardo DiCaprio in the 2002 film "Catch Me If You Can" and is perhaps the most famous reformed thief to ever earn a legitimate living by offering public insight into the criminal mind. He said "this is the equivalent of publishing the names of individuals who keep substantial sums of money, jewelry and valuables in their home." If you own a handgun and are concerned about home security, you may want to get the
Barking Dog Alarm.
This is one of the best home security alarms that protects your home up to 20 feet away from where it's installed. It can see through windows, walls, doors and makes a loud barking dog sound when a protected area is violated. Since 2005
Guardian Self-Defense & Security Products LLC
has provided quality stun
Self Defense Products
to over 45,000 consumers. We offer a full-line of premium self-defense weapons such as pepper spray, stun guns, tasers, pepper mace, personal alarms and other self-defense items.