Guardian Self Defense and Security Blog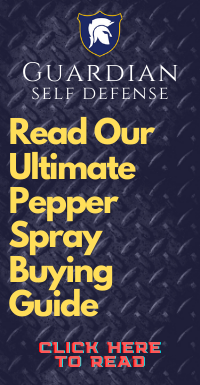 Home Burglary High In Orlando
If crime statistics are any indication, Central Florida residents are far more likely to be victims of residential burglary than any kind of violent crime. In 2012, Orlando police investigated more than 3,000 home burglaries — compared with 24 murders. And though the numbers are down so far this year, Orlando police still respond to roughly seven burglary calls a day. You can read the whole story
HERE.
"Anything that will slow a burglar's entry into your home or draw attention while they are trying is a deterrent, Kirkpatrick said. "Burglars are not in the business of having a confrontation," he said. Read this article please on How To Improve Your Home Security In
Four Easy Steps.
This simple, inexpensive
Door/Window Alarm
shown above sounds a 110 dB alarm when a door or window it is protecting is opened. Since 2005
Guardian Self-Defense & Security Products LLC
has provided (premium pepper spray
Self -Defense Products
to over 45,000 consumers. We offer a full-line of premium self-defense weapons such as pepper spray, stun guns, tasers, pepper mace, personal alarms and other self-defense items.