Guardian Self Defense and Security Blog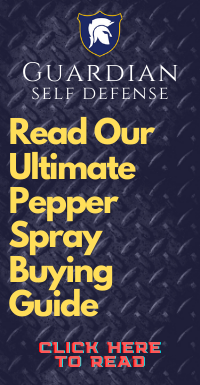 Home Security Tips
With so many people owning homes and those homes representing the biggest investment that they have, it makes sense to know as much about home security as you can possibly get. So here are some home security tips that will help improve your home's security. The very first thing I would recommend is that you join a neighborhood watch program. It is the single most effective tool against home burglary and it doesn't cost a thing. It is absolutely free When it comes to doors make sure you use a solid core or metal door for all entrance points with a heavy-duty deadbolt lock with a 1 inch bolt. Make sure your door has a 160 degree wide-angle peephole no higher than 58 inches. If you have sliding glass doors make sure you put a blocking device on them all. Use highly visible alarm decals; beware of dog, security system in place and so on. Make sure all your windows are secured with secondary blocking devices block all accessible windows open no more than 6 inches for ventilation and make sure no one can reach through an open window to unlock the door use devices to prevent the window from being lifted out. If you have an alarm system, make sure you have visible signage for it.
Window/Door Alarms
are effective burglar alarms too. Since 2005
Guardian Self-Defense & Security Products LLC
has provided effective personal alarm
Self-Defense Products
to over 45,000 consumers. We offer a full-line of premium self-defense weapons such as pepper spray, stun guns, tasers, pepper mace, personal alarms and other self-defense items.