Guardian Self Defense and Security Blog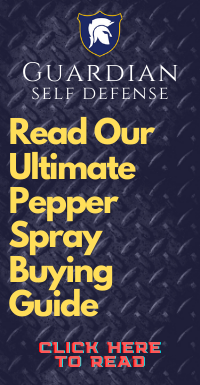 Justice Served Man Convicted of Sexually Assaulting 2 Year Old
Has justice finally been served in a child porn case involving a man who video taped his sexual assault of a 2 year old girl? On May 29th, Chester Arthur Stiles was sentenced to 21 consecutive life sentences and will spend the rest of his existence behind bars. This video surfaced in Nevada and showed the graphic sexual assault of the young girl. This lead police on a man hunt across the United States. Since being captured Stiles has been behind bars awaiting his trial. The assault against the two year old was only one of many lewd sex acts that Stiles committed and video taped. On the same tape were at 19 other felony sex crimes against children. In March he was convicted of 22 felonies against him, including sexual assault with a minor under 14, lewdness with a child under 14, and attempted sexual assault with a minor under 14. In my opinion, the people who commit these types of crimes should not have the luxury of spending the rest of their life behind bars. Multiple offenders like Stiles have no chance of rehabilitation. We should not waste tax payer money to house, cloth, feed, provide medical services, etc. for someone like this. In my mind their are very few options. My feeling is that if convicted of multiple sexual crimes against children; the penalty should be death by lethal injection. At the very least if they are allowed life in prison; they should be chemically castrated and assigned either hard labor or solitary confinement.
Cost of Imprisonment: $52.90 Per Day Per Person/ $19,308 Per Year Per Person/
Did you realize that sex offenders, like rapists and pedophiles have some of the highest reoccurring offense populations in the United States. The people commit crimes that strike intense fear in the minds of average citizens and parents with young children. They pose a constant threat to those who live around them. These multiple offenders should be severely punished and not allowed to simply go to prison. They have gone through numerous treatment programs, with no signs of any positive rehabilitation.. Chemical castration is the ideal punishment for sex offenders. When the castration drug is administered, recidivism rates fall to 5%. Their sexual fantasies are decrease as a result of the reduction of testosterone levels. This effective therapy will protect future victims. It is an "offender friendly" way of reducing sexual violence. Let your voices be heard, if you agree, call your state representatives and ask for their help in producing legislation.