Guardian Self Defense and Security Blog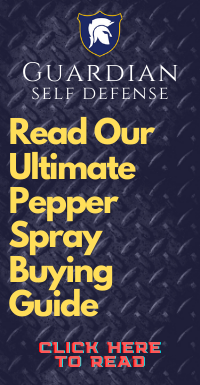 Man Gets 14 Year Sentence For Parking Lot Assault-How To Defend Against One
click for more info
Here is a story about a man who got sentenced to 14 years in prison for beating up an innocent bystander in a parking lot. You can read the whole story
HERE.
Believe it or not parking lots are one of the main areas where assaults take place even workplace parking lots, but especially mall parking lots that are dark and poorly lit. You can protect yourself against parking lot assaults by carrying and knowing how to use a self defense weapon. One of the best ones is a new product called the
SMACK Stun Device
that is so small at only 3.5" x 1.25" x 0.75" that it actually can be attached to your key ring. It is 5,000,000 volts and may be the only stun gun small enough to be attached to a key ring. We value any feedback on these posts you may have. Let us know your thoughts. Since 2005
Guardian Self-Defense & Security Products LLC
has provided quality stun device
Self Defense Products
to over 45,000 consumers. We offer a full-line of premium self-defense weapons such as pepper spray, stun guns, tasers, pepper mace, personal alarms and other self-defense items.