Guardian Self Defense and Security Blog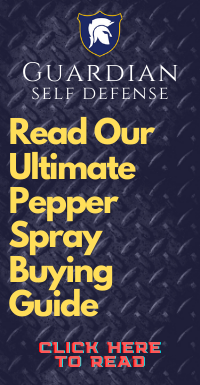 Military Sexual Assault Culture Must Change
click image for more details
Recently sexual assaults in the military have received a lot of headlines. The story is about the culture that must change before there's any improvement. It was reported that there were 26,000 sexual assaults in the military last year. You can read the whole story
HERE.
Of course one of the best ways that women can defend themselves against any kind of an assault is with a self-defense product. This
Small Fry Stun Gun
is 7.5 million volts of pure power enough to flatten any assailant. The electricity that comes out of the end of one of these devices causes the muscles to overwork in a very rapid fashion. This inefficient work cycle depletes all the blood sugars in the body so there's no energy left. Please read this article on one of the best nonlethal self-defense products
Best Panic Alarms.
Since 2005
Guardian Self-Defense & Security Products LLC
has provided quality stun
Self Defense Products
and a wide variety of
Home Security Products
to over 45,000 consumers. We offer a full-line of premium self-defense weapons such as pepper spray, stun guns, tasers, pepper mace, personal alarms and other self-defense items.