Guardian Self Defense and Security Blog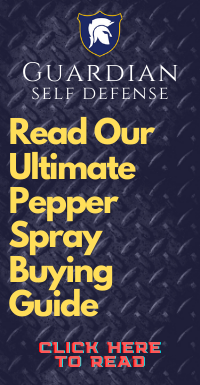 Nebraska Dog Bites Have Strict Liability
In Nebraska, dog owners are liable for any and all damages to anyone except a trespasser under a statutory strict liability.
Nebraska law sets forth dog bite liability. As dogs are personal property for all intents and purposes, the owner of a dog is liable for any and all damages that could accrue (1) to any person other than a trespasser by reason of having been bitten by such dog or dogs and (2) to any person, firm, or corporation by reason of such dog or dogs killing, wounding, injuring, worrying or chasing any person or persons or any sheep or other domestic animals belonging to such person. Owners become strictly liable for the actions of their dogs.
The rest of the story is HERE.
Nebraska's strict liability statute on dog attacks and dog bites allows for recovery for damages without a showing of negligence on the part of the owner. If you have been bitten by a dog, make sure you file a dog bite report with the Nebraska Humane Society.
The best way you can defend against the dog attack is with a self-defense product such as this Sabre Brand Protector Dog Spray that contains as many as 25 bursts up to 15 feet away.
Guardian Self-Defense & Security Products LLC is one of the largest most trusted online distributors of non-lethal self-defense items and surveillance equipment in the US. We specialize in premium pepper spray, mace, personal alarms, stun batons and more. We are "The Self Defense Product Experts"!