Guardian Self Defense and Security Blog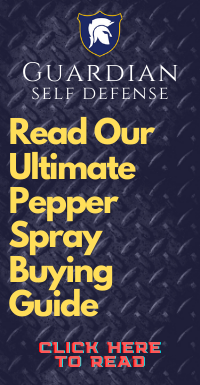 Police Issue Burglary Alert
Here's a story about police issuing and alert for a rash of burglaries. You can catch the whole story
HERE
Woodridge Police officials are warning residents in the Seven Bridges area to be on alert after three separate incidents of residential burglary occurred to single family homes there in June. According to police reports, jewelry and cash were taken in all the incidents which apparently took place between 6 and 10 PM when the residents were not home. Police believe the offenders used an unknown type of pry tool to gain entry to the home. Police officials are recommending residents leave exterior lights on in both the front and rear areas of the home. Residents should also consider having interior lights on a timer throughout the year.
click for more info
One thing that homeowners can do is to get some kind of alarm. We love the
electronic watchdog
shown above because it makes the sound of a barking dog when someone enters a protected area. Burglars hate barking dogs. The other thing that people can do is high small valuables such as cash and jewelry in one of our selection of
Diversion Safes.
Since 2005
Guardian Self-Defense & Security Products LLC
has provided premium pepper spray
Self Defense Products
and a wide variety of
Home Security Products
to over 45,000 consumers. We offer a full-line of premium self-defense weapons such as pepper spray, stun guns, tasers, pepper mace, personal alarms and other self-defense items.