Guardian Self Defense and Security Blog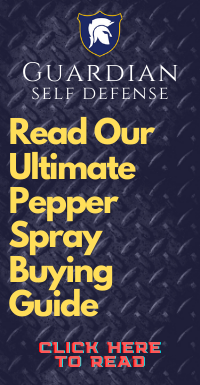 Smith And Wesson Collapsible Baton Longer Range Self Defense
In today's blog post we're talking about one of the best products you can use for long-range self-defense; the Smith and Wesson collapsible baton. We carry them in several sizes ranging from 16 inches up to 26 inches. The 16 inch model expands from 6.6 inches up to the full-length of 16 inches at the flick of a wrist. The 26 inch model expands from 9.7 inches.
These expanding batons present a formidable way to defend yourself in an assault, akin to carrying a baseball bat in your pocket or on your hip.
Batons made of wood were used hundreds of years ago by law-enforcement officers for crowd control and criminal apprehension. Batons are a time-tested way for civilian self-defense. They can be used as a striking or jabbing device and are an effective tool to keep an attacker away from you, longer range self-defense. In the hands of a properly trained civilian, a steel baton can quickly bring an assailant to his knees.
The Smith And Wesson Collapsible Baton as shown above is legal in most places with no restrictions (if you have questions about legality, please contact your local police department). For the money they represent perhaps the best value in collapsible baton line. They all come with a lifetime warranty which speaks to the quality of the product.
Smith & Wesson quality batons are made with seamless alloy steel tubing and are some of the hardest and strongest in the industry. The grip is a raised texture rubber grip which gives you a firm hold in any weather condition. All of their batons come with a durable nylon holster for easy carrying in several tactical positions.
The Smith and Wesson collapsible baton retracts by hitting the tip onto a hard surface such as concrete, commonly a driveway or sidewalk. To avoid damage to the baton make sure that it is vertical and not at an angle when hitting it on the hard surface.