Guardian Self Defense and Security Blog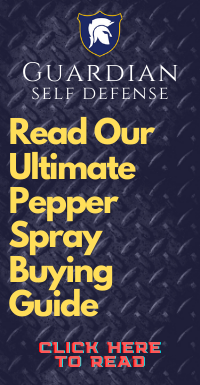 Teen Relationship Violence
This is a story about how
Teen Dating Violence
is a growing concern all over the country. As many as one in three young women have reported they have been in a relationship where they have been injured or hurt in some way. But because of their inexperience and lack of knowledge officials say the worst part is that many teens do not even know the abuse is happening. There is actually a move afoot to start teaching young teenagers in middle school about relationships and what constitutes a healthy one versus an unhealthy one. That idea is actually gaining traction because where else will teens learn about this topic? Right now many teens gain their knowledge of a relationship from electronic media including social media and friends and family. That is why so many of them have no clue what a healthy relationship is or where the boundaries are. We have always recommended that teenagers carry a self-defense product with them to defend themselves should they be physically assaulted.
click for more info
This
Lipstick Pepper Spray
provides discrete, effective and reliable protection with enough spray for 10 half-second shots up to 6 feet away. It is available in five colors
Guardian Self-Defense & Security Products LLC
is one of the largest most trusted online distributors of non-lethal self-defense items and surveillance equipment in the US. We specialize in premium pepper spray, mace, personal alarms, stun batons and more. We are "The Self Defense Product Experts"!