Guardian Self Defense and Security Blog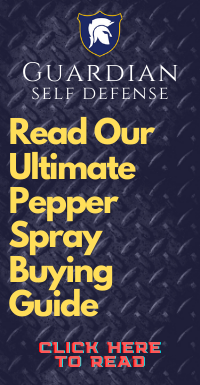 The Best Way To Detect Child Abuse Covert Spy Camera
How big of a problem is child abuse in the United States? According to the United States Department of Health and Human Services (HHS) four children die every day as a result of child abuse and a report of child abuse is made every 10 seconds. From the same source, approximately 70% of the children that die from abuse are under the age of four.
"Child abuse occurs at every socioeconomic level, across ethnic and cultural lines, within all religions and at all levels of education." In many respects that is so similar to the characteristics of domestic violence which is what we call 'an equal opportunity destroyer of lives.'
Once children get into school, child abuse is easier to detect by teachers and other personnel at the school. But as long as children are in a home situation the abuse is easier to hide. So what is the best way to detect child abuse? It is one of the most difficult crimes to detect-often because the perpetrators are outside help, such as nannies or babysitters that are left alone with their young charges.
As you know, children are subject to exaggeration and are not reliable first hand witnesses. Of course the perpetrator will not own up to any abuse. So you end up with suspicions and perhaps some visible physical evidence such as bruising, but no first-hand evidence. That is why child abuse in many instances is so difficult to prove.
The best way to detect child abuse is with a hidden camera also known as a covert camera. A good example of one is the Sony "Dream Machine" alarm clock hidden camera.
Take a high quality Sony Dream Machine Alarm Clock and hide a pinhole spy camera and DVR inside and you have the most popular Covert Spy Camera that can be used as a nanny camera and is the best way to catch child abuse. Plug in the alarm clock's power cord to power the alarm clock, DVR and the camera. It has great features such as motion activated recording and area masking. Everything is recorded to an included 8 GB SD card which can be upgraded to a 32 GB card for more recording capability.