Guardian Self Defense and Security Blog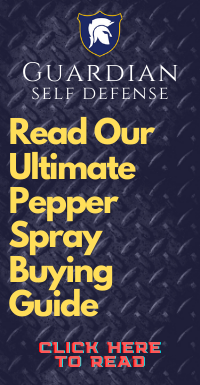 The Perfect Stun Gun?
We just might have found the perfect stun gun. The
Streetwise Small fry rechargeable stun gun
is everything you need in a self defense weapon and then some! The most important feature of any self defense product is reliability. Hopefully you'll never need it, but if you do it must work and work effectively. These small fry stun guns are durable, tough, and ultra reliable. At a recent trade show the manufacturer introduced these stun guns by placing them in a blender, turning it on and blending them for 30 seconds. After removing a stun gun from the blender a representative demonstrated that the stun gun still worked just like it was brand new! This mini stun gun is available in multiple voltage levels all the way up to 2 million volts. In addition to the power, they are also equipped with a bright and powerful LED flashlight. Add in the fact that you will never have to buy batteries - these are rechargeable stun guns - and finally they come with a lifetime warranty. The size of the small fry is unbelievable. At only a little over 3 inches tall, they are easily concealed by even the smallest hands. Or place them in the real leather holster (included) and attach to your belt or purse.
Features: * Choose 400,000, 1,000,000, 2,000,000 volts * Dimensions: 3.25" x 2" x .75" * Rechargeable - NO BATTERIES TO BUY * Powerful 6 LED Flashlight * FREE Leather Holster