Guardian Self Defense and Security Blog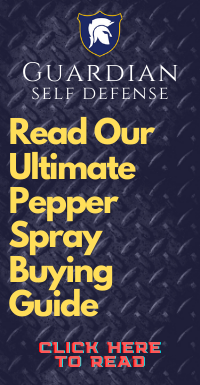 What Are Your Choices For Non Lethal Personal Defense?
Here's an article we published recently about the choices available for nonlethal personal defense. You can read the whole article
HERE.
The article talks about the three basic self-defense items-stun devices, pepper sprays and alarms-available the marketplace today with a little information about tasers which we treat is a subset of stun devices. It talks about what the self defense items can do and how effective they are. We really encourage you to read this article especially before you buy a self defense item. We have a good selection of
Cheap Stun Guns
and I mean affordable not chintzy. Almost all of our stun guns are guaranteed for life, which attests to the quality of them. Check out all of our premium pepper spray
Personal Defense Products
One of them will meet your needs for sure. Nonlethal personal defense is a huge business these days. We make every effort to provide the best in the way of premium self-defense products at very reasonable prices with live online help. Since 2005
Guardian Self-Defense & Security Products LLC
has provided personal security to over 45,000 consumers. We offer a full-line of premium self-defense weapons such as pepper spray, stun guns, tasers, pepper mace, personal alarms and other self-defense items.