Guardian Self Defense and Security Blog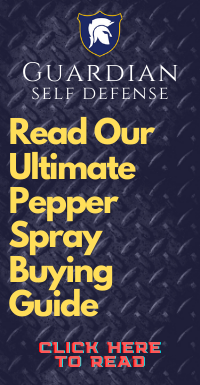 What Is The Most Powerful Stun Flashlight?
Not too many years ago a powerful stun device was considered to be something in the area of 1,000,000 volts, but with new technology 5 million or 6,000,000 volts is not unheard of. Flashlight stun guns are generally, not always, the most powerful of all stun devices. Why? The answer is relatively simple; they have a bigger area to store the power source-batteries! All stun devices use batteries as their power source. The only difference between yesteryear's power source and today's modern version is the newer ones use rechargeable batteries that are somewhat smaller than the older ones. We have always been in favor of products that can do more than one thing-multi-taskers, as we like to call them. A flashlight stun gun is such an example. This Police Force brand from Streetwise is also a tactical stun flashlight. That means in addition to being a stun device and a flashlight it also works as a striking device which gives you a triple threat self-defense product.
most powerful stun flashlight
We think this
most powerful stun flashlight
is a great example. It is 10,000,000 volts as a stun gun and uses two removable, rechargeable lithium ion batteries for power. The military grade aluminum alloy construction is rugged enough to allow use as a self-defense striking tool. It uses triple stun technology which creates three separate points on the top of the baton which cause a powerful, loud and very visual display on activation. The super-bright 3 Watt CREE LED flashlight has three light strengths plus a strobe and SOS rescue for a total of five light modes. This most powerful stun flashlight comes with a car and wall charger, a heavy duty holster and wrist strap. It has two levels of safety built-in to prevent accidental discharge. It is only 13 ½ inches long. When you are looking for a triple threat self-defense product, this most powerful stun flashlight is the perfect tool for you to carry in your car.