Guardian Self Defense and Security Blog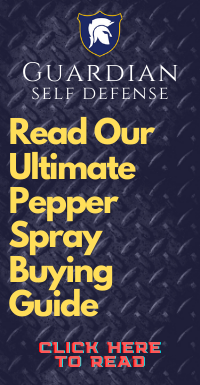 Why Are ASP Sentry Expandable Batons So Good
Batons are also known as billy clubs, sticks or nightsticks. They have been around since the mid-1800s when police used them as an offensive weapon. Nowadays they are used as a defensive weapon and basically fall and two categories: electrified or stun batons and non-electrified.
The non-electrified batons come in either fixed length or expandable. The expandable versions can be extended up to as much as 32 inches at the press of a button or a flick of the wrist. Non-electrified batons are made of durable materials such as Lexan, stainless steel, fiberglass or polycarbonate materials. Some newer ones are made out of aircraft grade aluminum tubing.
The reason these non-electrified batons need to be so durable is because they are mostly used for striking purposes.
ASP Sentry expandable batons are a good example of non-electrified expandable batons. They are made out of high quality 4130 steel shaft, carbon
steel tip and a black nickel finish. They offer a less expensive alternative to other ASP Friction Loc expandable batons.
ASP Sentry expandable batons come in 16, 21 and 26 inch models. They function exactly the same as the much more expensive ASP models which are all designed to set the standard for law enforcement worldwide because of its dedication to producing quality products with innovative design and flawless function. The exclusive strike force grip ensures a firm grip in any conditions.
ASP Sentry expandable batons are so good because of performance, durability and quality.
For over 30 years ASP brand has set the standard in the baton industry.
When you are looking for a quality expandable baton, the ASP brand should immediately come to mind. The Sentry series offers a less expensive alternative than other ASP models with no compromise in durability or performance. Yes they are a little bit more expensive than the competition, but when you're talking about a self-defense product that may save your life, it's worth it.