Guardian Self Defense and Security Blog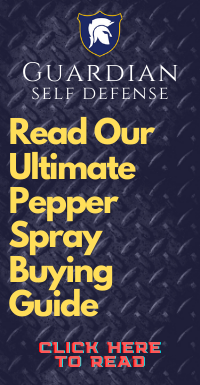 Woman Armed With Stun Gun Disarmed By Taser
This is a story about a woman who was menacing people with a stun device.
You can read the whole story HERE.
"A woman armed with a stun gun accused of menacing people at a Grant Pass home was hit with a Taser by police and taken into custody. Troopers said when they made contact with Novack, she demanded they shoot her and displayed her stun gun. Troopers used a Taser and said it subdued her without further incident."
Over 18,000 law enforcement agencies in United States carry and use tasers as one of their primary means of nonlethal ways to do their job. They have been proven time and time again to be close to 100% effective with more stopping power than a 9 mm handgun.
This Taser C2 was designed specifically for women. It is smaller than other taser models but it does exactly the same thing-it shoots out to darts up to 15 feet away that can penetrate 1 inch of clothing each.
Since 2005 Guardian Self-Defense & Security Products LLC has provided quality stun Self-Defense Products to over 45,000 consumers. We offer a full-line of premium self-defense weapons such as pepper spray, stun guns, tasers, pepper mace, personal alarms and other self-defense items.